New Year New Service
At Greenway CDJR of Rome, we make it easy to set and keep New Year's resolutions for car care. Schedule an appointment online to start the new year off with a tune-up or oil change. When you come to the dealership for regular service, there are several advantages, as follows:
We keep an updated service history, so you never miss a tire rotation or air filter change.
We have the most advanced equipment designed specifically for your make and model.
Going to the dealership provides one-stop shopping for everything you need to fix or maintain your vehicle.
Your local dealership provides the best option to keep your New Year's resolution to take better care of your car, which may extend the useful life of your vehicle.
Manufacturer Trained Technicians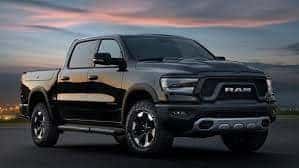 The technicians at Greenway CDJR of Rome are factory-trained to work on all makes and models of the brand you drive. Our service department offers early bird hours, car rentals, and shuttle service to make it easy for you to drop off your vehicle and return to pick it up. We have free Wi-Fi for those who decide to wait. So, let our manufacturer-trained team pinpoint and repair any performance or safety issues you may have. Then, using high-quality parts and deep knowledge of the vehicles we sell, we aim to finish the service quickly and efficiently. We've seen many of the same problems you may experience, and chances are we already know what you need to get your car running again.
Dealership Equipment for Brand-Specific Services
The latest technology, equipment, and training on new brands always go to dealerships first. This gives us a real advantage over independent shops that can't afford the diagnostic machines, tools, and equipment needed to keep your car in top condition. With every new model to hit the roadways, cars change significantly. Choose the service provider that can guarantee you the best resources to fix or replace every part in your vehicle. Also, since we keep many parts in stock, you're less likely to have to wait days or weeks for a part to arrive. Because we have a larger staff than the garage down the street, we hire more technicians. This means a shorter wait and more consistent service for everything from an oil change to a transmission rebuild.
Guarantees and Warranties
Ask about warranties and guarantees applicable to your vehicle or parts used to fix it. The manufacturers typically offer limited warranties on parts, and we stand behind the labor performed by our professional service team. Save money and gain peace of mind by sticking to the service shop that knows your vehicle best. Traditionally, we offer generous financing on service and parts to make it easier for you to budget car maintenance without putting it off. Do you need an estimate on your car's trade-in value? We provide Edmund's estimate for your make/model/year, so you have an idea of what you'll need for a down payment.
Your One-Stop for New Year's Resolutions
Have you put off winterizing your car? Winters in Georgia are indeed milder than states up north. However, it's essential to check the antifreeze and ensure that your vehicle is safe to drive on snowy, icy roads. From winter tires to changing out your wiper blades, Greenway CDJR of Rome has you covered. If your New Year's resolution includes investing in a new vehicle, we are happy to meet you in the showroom or on the lot to test drive your top picks!
More About Us