The NEW 2022 Ram 2500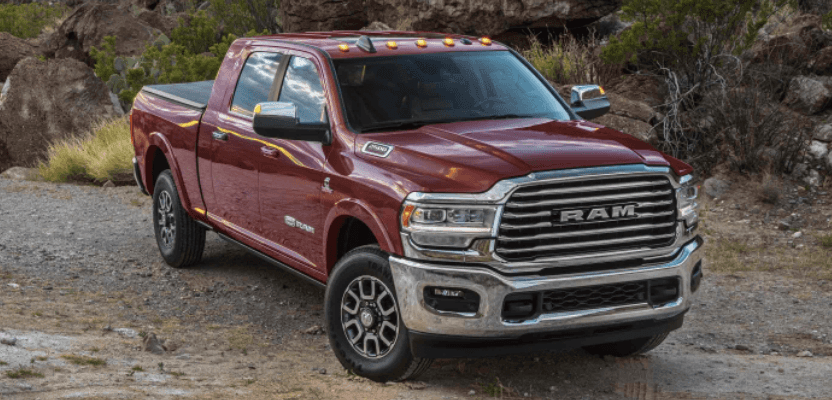 Power is an important consideration if you're shopping for a new pickup truck and you're getting a good supply of that from the 2022 Ram 2500. The Ram 2500 is easily among the most powerful pickup trucks that you'll see on the market. The variant of the Ram 2500 that uses the 6.4-liter Hemi V8 engine features a maximum towing capacity of 17,540 pounds. Somehow, its payload capacity is even more impressive as it goes all the way up to 4,010 pounds.
You can also get the version of the 2022 Ram 2500 that is powered by the 6.7-liter Cummins Turbo Diesel I6 engine. Compared to the Hemi V8, the payload capacity of the Cummins Turbo Diesel I6 engine is lower at 3,160 pounds. However, it makes up for that by featuring a maximum towing capacity of 20,000. The bottom line is that you're getting a powerful vehicle regardless of which engine you ultimately choose. To complement the already impressive towing capacity of the Ram 2500, the manufacturers have also provided the Warn Zeon-12 winch.
The aforementioned winch has a maximum capacity of 12,000 pounds. It should prove very useful if you're lugging heavy cargo. The fact that the winch's synthetic line isn't prone to fraying or kinking makes it even better. You'll be hard-pressed to find a pickup truck that features the kind of power the 2022 Ram 2500 does. Visit us at Greenway CDJR Rome today if you want to become the newest owner of this impressive machine!
Room to Spare
Choosing a pickup truck as your primary vehicle makes a lot of sense for different reasons. For starters, pickup trucks are great for hauling heavy cargo. We've already discussed just how much the 2022 Ram 2500 excels in that regard. Beyond that, pickup trucks are also prized for the space they provide. If you often travel with your family or friends, getting a pickup truck instead of a sedan is a good idea. Once again, the 2022 Ram 2500 does not disappoint if you're looking for a spacious vehicle.
Different cab options are available for the aforementioned pickup truck. Check out the available options and select the one that works best for your family. The Ram 2500 also features a customizable interior. You can easily change the arrangement of the rear passenger seats to accommodate any additional cargo you need to haul. Extra bins are also built into the floor of this pickup truck. Go ahead and use them for additional storage if need be. Legroom is also plentiful in the Ram 2500.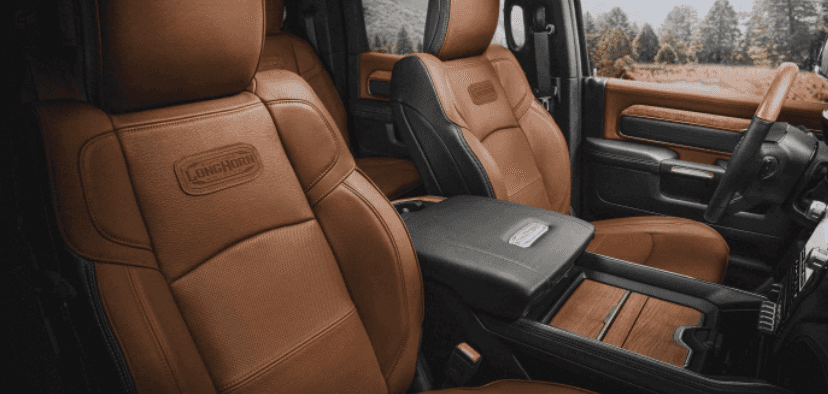 Your passengers can easily go for a long ride without getting uncomfortable. The seats in the Ram 2500 also deserve some love. They are made out of 100 percent leather and they can be precisely adjusted to suit the preferences of your passengers. The RamBox Cargo Management System also gives you extra storage. It's made up of two storage bins that provide quite a bit of room. Lastly, the center console rear cubby bin included in the Ram 2500 serves as yet another storage unit. It doesn't provide a lot of space, but that bin will help de-clutter your vehicle.
Prioritizing Convenience
The 2022 Ram 2500 offers plenty of features that focus on convenience. It's clear that the folks over at Ram were aiming to design a user-friendly pickup truck and they succeeded. Let's take this opportunity to highlight some of the more remarkable convenience-focused features that are included in the Ram 2500.
Kick-Out Bed Step – Use the kick-out bed step to quickly load and unload the Ram 2500. It's nice and sturdy so you won't have to worry about it giving way while you're working.
Power Running Boards – Power running boards attached to the sides of the pickup truck also help with loading and unloading. They also make the truck more accessible. The power running boards automatically unfurl at the sides of the truck whenever the doors open.
Bed Lights – Transporting cargo even at night is easier if you're using the Ram 2500. Its cargo bed features integrated lighting so you can rely on that for nighttime loading or unloading.
Center Console – The center console of the Ram 2500 doubles as a charging station for your handheld devices. You can also use it to store laptops that are no bigger than 15 inches.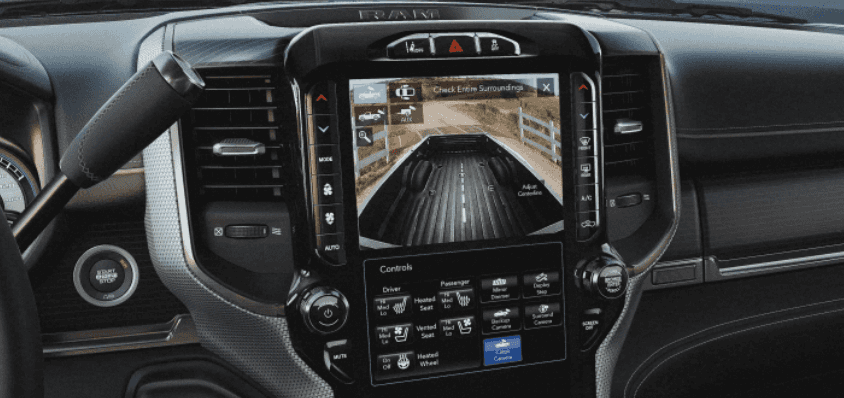 The 2022 Ram provides high-end power, plenty of room, and a wide array of convenient features. It is a terrific example of a modern pickup truck and it definitely deserves a long look if you're on the market for a new vehicle. Come into Greenway CDJR of Rome today to Test Drive a Ram 2500 today!
More About Us